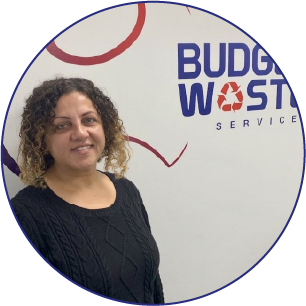 Ayshen has over ten years of experience in a number of sales roles and brings great knowledge to our team.
Ayshen is experienced in Account Manager with a demonstrated history of working in the recycling waste management industry, adaptive clothing, office stationery supplies, homeware & giftware industries.
Ayshen has exceptional skills in negotiation, sales, business development, marketing strategy, and sales operations. Ayshen has been in the waste industry for the last 3 years with a strong focus on the recycling sector.
Ayshen will bring that experience and knowledge across our waste and recycling solutions. Ayshen will be managing all sales-related enquiries.